Apki Website
Your Website, Our Responsiblity!
Dynamic website Designing is suitable for that kind of businesses were details about their products and services are keep changing frequently, With the help of control panel the administrator of the website can change the desired products and information on their website. It also provides services such as online-shops, paying by credit card and so on.Dynamic website designing required advanced and more complicated coding than static websites designing. These are capable of displaying varied content. Dynamic websites changes as per the requirements of the visitors. More importantly, these are specially designed websites to provide online services to the visitors. The layout of the pages and the content of the web pages are created separately. All the content is stored in a database. Words, numbers, and images are stored as unique elements in the database and put together to be displayed on a page only if asked.
Dynamic website Designing also provides option to access one or more people who can edit the website with different permissions. This allows you to provide individual information to the user and let them personalize the content according to their preferences.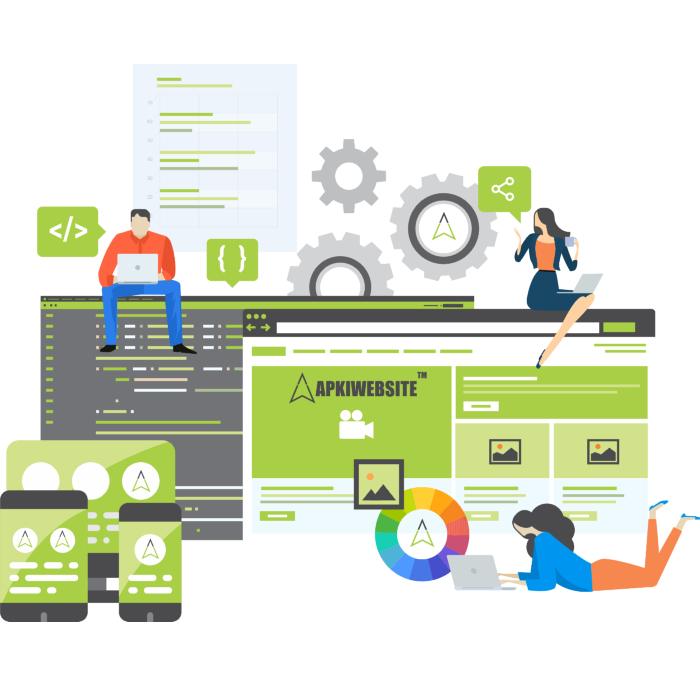 At Apki Website, We help create and design dynamic websites . We cater to different needs based on Client's preference. We believes in excellently serving to our clients. We emphasizes on originality and quality. We are the pioneers in the dynamic website designing. Our qualified and well-trained team of dynamic designer creates and builds a flawless dynamic web design to boost visibility and traffic for your business growth. We create in a way that you can easily maintain or even upgrade the website with new products or whatever information required. This may also not required any deep technical knowledge. The administrative functions which we use will make it much easier for you. The Control Panel is well managed which never let you feel hard to use. We provide easy and fast databases in our dynamic websites. Using advanced concepts, our designers develop a dynamic website that will help your business succeed. Our main objective of designing dynamic website 100% responsive or mobile friendly which is to engage clients from the internet so that your website generate leads for you. We design dynamic websites as per the SEO point of view as well. Our main objective is to make websites that can bring business for you. Moreover, we are offering our services at most impressive rates. These little things make Apki Website, a unique and best Dynamic Website Designing Company in India.
Apki Website
Why Choose Us for Dynamic Website Designing?